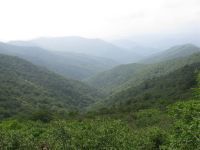 "From the microcosm to the macrocosm, life changes."--Giuseppe Piazza
Giuseppe Piazza has been healing others since the age of five. He was attuned to Reiki when he was 16 and became a Reiki Master Teacher at 18. He continues the study of a variety of holistic healing modalities, such as Chinese Medicine and Ayurveda as well as energetic modalities, such as Sekhem-Seichim and Indirect Energetic Unwinding.
Through his studies at the North Carolina School of Natural Healing, he obtained his massage therapist education & license in 2004. Since then, he has completed several advanced training courses in Shiatsu, Neuromuscular Therapy, Cupping, and Himalayan Breathwork.
All of these advanced trainings combined with the natural intuition is evidenced by the immense transformation to healthier, pain-free, and more stable lives of the people he has touched.
Giuseppe emphasizes that through mind, body and spirit work, one transcends the limited constructs of his or her reality. He practices Chi Gong, Ba Gua & Tai Chi as well as a variety of yogas & mediations on a daily basis.